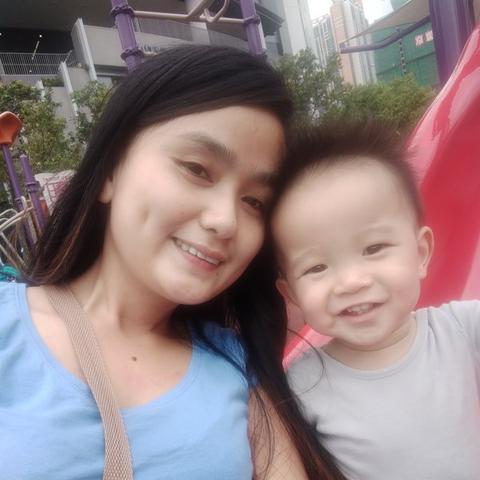 Dear ma'am/sir,
Grace-filled greetings in the name of our Lord!
I am ARLIE G. IBARRA, turning 29 years old this coming September 2019, from philippines but currently lives here in hong kong as Domestic helper. I graduated with Bachelor of Science and Business Administration major in Management Accounting and earned Education Units for I want to be a teacher then.
In my stay here in hong kong for seven months my daily routine goes like this(when I wake up in the morning, feed the dog, clean the two bathrooms, wash the clothes, go to market and when I come back clean the house and tidy up the things, cook for their lunch. In the afternoon take the dog for shower, ironing clothes and flower's watering. At night prepare dinner and feed the dog again. I clean all the window glass once a week and the air-con machines once a month). But now already have a new born baby, just do all the cleaning and tidy-up when the baby is sleeping coz above all the duties and responsibilities, the welfare of the child is the most important. Aside from being a child-care and household chores person-oriented, I do reading stories, listening music and watching(comedy, love stories, news) I do love travelling because going somewhere and everywhere is also a secret for a happy life.
A man needs to work, perspire, aspire to be inspired and to go extra mile to unlock the door of greater heights such as my way who wants to seize opportunities just to offer promising future to my family. I am very much willing to extent services with outmost deligence and commitment for the welfare of my stay in your family. I will see to it that standard excellent performance will be observed for I am service oriented person.
Thank you so much for taking time to read my letter and considering me as your-would be aupair.
May Godbless you and your family incessantly.
ARLIE G. IBARRA
Applicant