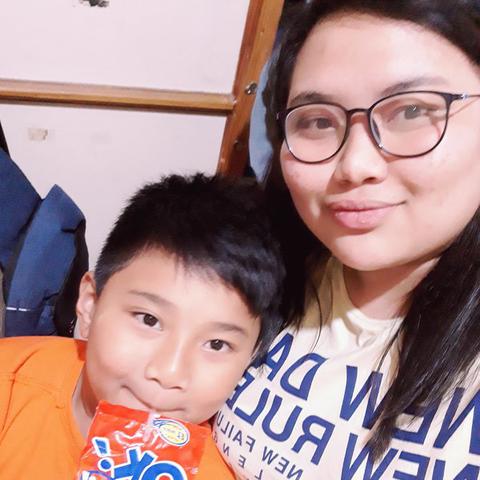 My dear future host family, I am Eunice! I came from a humble family. I have four siblings and loving parents. I grew up in a household that is full of love and respect for each other. I am the third child in the family, so I had the opportunity to care for my two younger siblings. My mom would sometimes ask me to watch them, give them their milk, and even put them to sleep. Through those years, I learned that the best thing I could do for them as a big sister is to become a good example. To become responsible, helpful and considerate of the people around me. I know that these experiences and lessons will help me as well in taking care of your family someday.
While I was in college and studying to become a teacher, I took care of my two nephews. Caleb was the eldest, and he taught me a lot of things, from changing his diapers, showering him, and training him how to speak. These experience made my training to become a teacher easier as I learned how to be patient, kind, and understanding throughout those times. As Caleb grew up, I also started teaching him how to write and read after his playtime. I learned that the best way to teach them is to let them explore while guiding them on the right track, much like when we first started riding a bike.
I have a passion for learning and reading, so you might find me in a corner enjoying a quiet time for myself or reading a book with the kids. I also love cooking, and I find it satisfying when people enjoy what I make for them I like to think that it is one way of making them feel important. Teaching has always been my passion too. I will never forget that time when we taught grade 1 students how to read and write, and after how their parents were so grateful for the time we spent with them. I will look forward to the time that I will go back and share what I have learned and experienced — hoping that through me, they will also strive to see the world for themselves.
Best regards,
Eunice