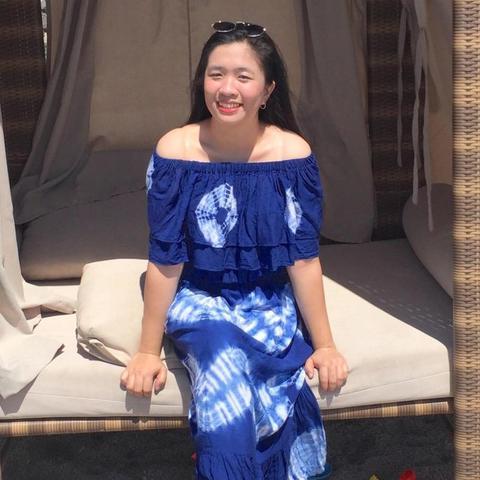 Dear Family,
Warm greetings!
My name is Michelle Jean and I am 22 year old. Currently I'm living with my mom, grandmother, uncle's family and one cat in Cavite which is one of a big province in the Philippines. My dad and siblings lives in Iloilo an hours away.
In my spare time, I love to paint and read books. Last month I was given an opportunity to volunteer with my Auntie in an orphanage to feed children and play games. That experienced really made me happy, seeing those smiles on their faces guaranteed that we accomplished our mission as a volunteer.
I would love to become your next Au Pair because I love children and enjoy spending time with them. I am prepared and I am well aware of the fact that being like a big sister for your children comes along with responsibilities for them and it will not always be just play and fun. My calm and patient personality will help me to master more difficult situations for instance when the kids are tired or don't want to listen to me.
I expect that in the first couple of days I will be exhausted at night because I guess taking care of children the whole time can be tiring. But I am sure that I will adapt to the new tasks and daily routine quickly and become a big help for you.
Living with me is really easy as I am not a demanding person. I do respect that the house is your house and that I have follow your house rules. If something works not quite as it should, I prefer to talk instead of ignoring things.
I have never spent longer time abroad except from holidays but I am used to not seeing either my dad or my mom for months or years so I don't think I will become particular home sick. Because I've been working in Manila in more that 2 years from now and I already overcome home sick.
I am really curious to hear all about you and your children. I hope you like my letter and I can't wait to hear back from you.
Thank you for taking the time to read my letter.
Sincerely yours,
Michelle