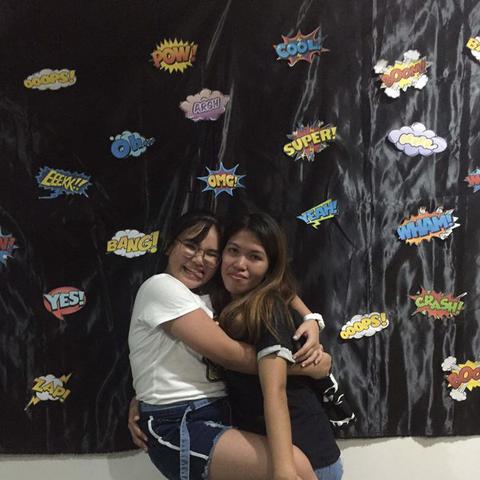 Dear family
How are you doing? I hope you doing fine. Thank you for allowing me to introduce myself.
My name is Angel. I am 22 years old and currently living in the Manila, Philippines. I took up BA Political Science in College. I want to be Au pair, Because I want to see the beauty of other countries, learn new language and to share my culture as well. I have 3 sisters and 1 brother. We were all raised by a single mom. I adore my mom so much because it's not easy to raise us all alone. That's why I always want to make her proud.
I am fun to be with, friendly, honest, organize and caring person. I love being surrounded by people especially if they talk about their dreams; they inspire me to do more. This also the reason why I love being with kids. Because they are full of dreams and will always tell you what they want to be someday. I have experience in babysitting, to my sister and to our family friend 3 childrens, (Isha, 8 years old. Eliah 6 years old and Ethan 1 year old.) for 6months (not full time). I prepare their lunch, play with them and make sure they take nap. In all my childcare experience, my goal is to make their childhood days memorable and help them develop themselves especially their communication and self-esteem which I know will help them in the future.
I love to eat sweet and spicy foods, I can cook Chicken adobo with coke, Ginataang adobong chicken for you guys and for the kids I can make pancakes, bread roll as their snacks but still I am willing to learn your country delicacies. Aside from those you can also count me in doing daily light household chores. I am fan of outdoor activities. Like, surfing, rappelling, biking and hiking I write and take a pictures too sometimes and I'm willing to share and do it these hobbies with you guys.
To my future host family, I'm excited to meet you soon.Looking forward hearing from you soon
Kind regards,
Angel