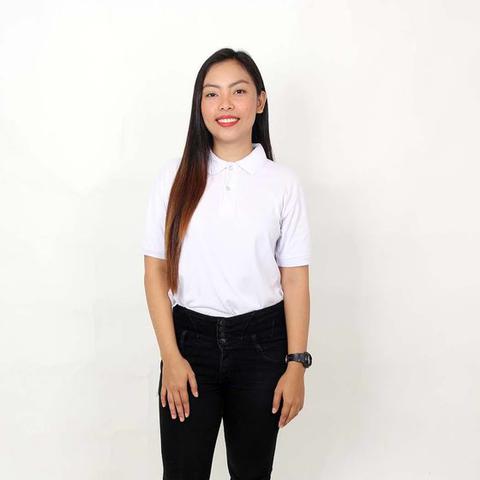 Dear Family, Hello!
My name is Joy and I am writing to introduce myself and to tell you why I would like to be an au pair and why you should choose me.
My full name is Lady Joy, but everyone calls me Joy. I am 25 years old and I live in San Pedro, a small town in Pampanga. I like the town where I live, it's a small town but you can find everything you need. I live there with my parents and my 2 brother's and 3 sister's in our own house.
My family consists of 8 people: my mother, my father, my 2 brother's, my 3 sister's and me. My eldest brother's name is Kim Oliver he's 29 years old (turning 30 on October 5) and working as a tricycle driver and Kevin is my second oldest brother he's 27 year's old (turning 28 on September 25) a carpenter and my eldest sister's name is Lalaine, she's 26 years old (turning 27 on November 27) and she's working in Taiwan as a machine operator and I am the forth-born in the family and after me is Laika she's 20 year's old studying Education in Pampanga Colleges and our youngest is Liezette she's 17 year's old and studying HUMSS (Humanities and Social Sciences) in Pampanga Institute. Sometimes we argue but usually we all get on well and we help each other. My mother is a full time housewife and she cares for all of us. My father is a carpenter and working hard for us. I have a wonderful relationship with them: both are excellent parents and I had a wonderful childhood and adolescence also thanks to them. My family support my choice of being an au pair in any part of Europe and they think this would be a great experience and a way for me to be independent.
Speaking of family, I have 26 first cousins and some of them have children, so I've always been used to having kids around.