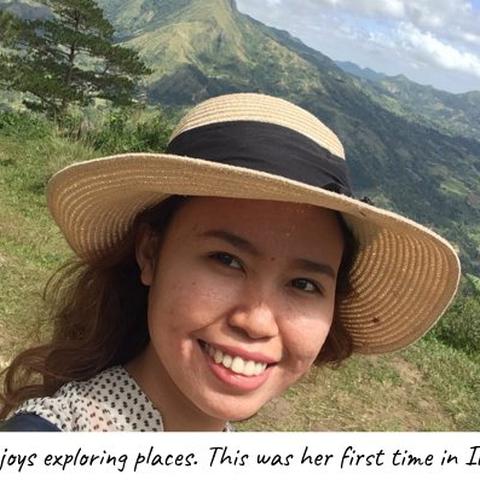 Looking for your new Au Pair to be part of your family? That's is what I am here for.
Hello Future Host Family,
I am a Filipina in search for a family match. I am a Bachelor's graduate of Accounting Technology. My professional experiences includes being a Researcher, Junior Accountant, and Online English Teacher. I am fluent in speaking English and I am comfortable to be with foreign nationals.
I am single with no child. I can cook simple meals, make desserts, and baked too. I am Independent, mature, creative and patient. I play basic songs in Ukulele and create diamond painting as my hobby which I can share to the family. I'm not a picky eater and I'm in my excellent health condition.
I'm passionate about being working with kids. My childcare experience is through the son of my elder sister. I've been with the baby since he was born. My nephew is now two years old and starting to play around the house. I help my sister by feeding, cleaning, and playing with my nephew. I've been babysitting with my cousin's sons and daughters during my free time too.
I do not mind doing household chores. Growing up, I only have my mom and siblings at home because my dad was working abroad as a seafarer. With this setting, we were thought to be independent and responsible in doing the household chores. I have been raised to be respectful and polite.
I realized I have to step up in life because I want to discover what's more in life by exploring. I want to have some great memories to look back when I grow old that I can say I am proud and happy of myself.
I am highly interested to become an au pair of your family. I believe I'm capable of being a good au pair for your family because I am responsible and trustworthy in the tasks given to me, independent, patient, open, respectful, and most of all family-oriented.
Looking forward to meeting you and your family.
Best regards from the Philippines,
Ronie Amor