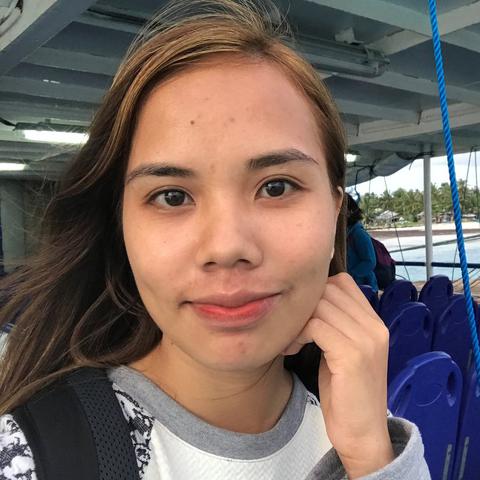 Hi, thank you for allotting your precious time in reading my application. I appreciate it so much. I am Joy, 25, from the Philippines, wishes to become your AU Pair. I have been taking care of children since I am the eldest kid at home and to my volunteer works. Being the big sister to my 4 younger siblings comes with great responsibilities like cooking their food, have them take a bath, going to and going home together after school, playing with them, helping with their assignments and washing some dirty clothes. Cooking for my siblings and playing with them are what I love most being a big sister, plus, I helped them to dream big and become a better person. I also help my mom clean the house, do dishes or make sure everything is organized while she is away.
I consider myself as a loving, responsible, flexible, independent and easy-going person. I graduated in a University as a scholar of a French NGO, so I know very, very little French. I am fluent in English though and willing to learn new language. I am active in sports and outdoor activities like running, hiking, biking, swimming or camping. Being active in these, I equipped myself of having the knowledge of Basic Life Training and CPR. I find peace spending time with nature and reading my favorite books. I also love arts, histories, and music.
AU Pair for me is more than just the cultural and language exchange, it is building connections with other people and making memories with them especially with the host family. It is my way of getting out of my comfort zone as well and explore the world and myself. I am excited to grow more as person and discover my capabilities when put in a foreign country.
I hope you will give me a chance and will contact me if you wish to know more about me. I am reachable via Gmail norljoy.escalicas , skype: norlyn.escalicas or Facebook: jooyiee.escalicas. Let's get in touch and get to know each other.