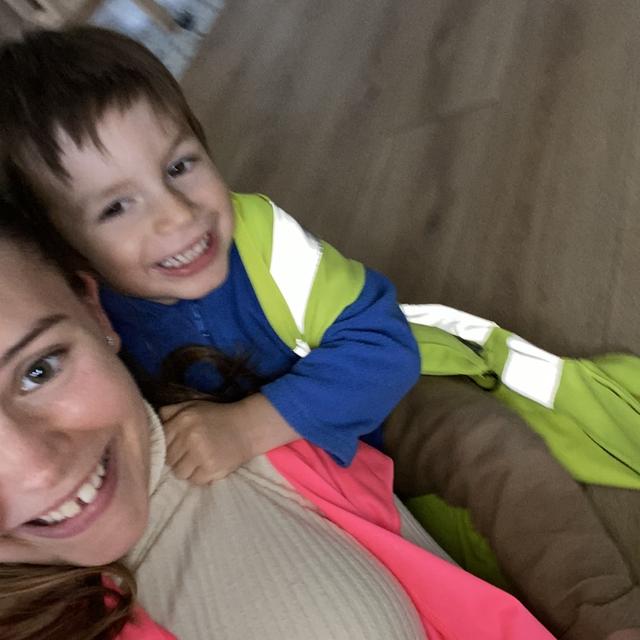 Hello future family!
My name is Roxane, like the title of a well-known song by Sting, a very good artist by the way!
I am twenty this year and I am studying Communication in Lorient, in Brittany, where I am
currently preparing for my final Advanced Certificate Higher National Diploma.
I would want to be an au pair for a year from August because in June I have to pass my driver's license.
I think that my Finnish best friend contributed to my love for the Nordic countries because
when she speaks to her mother it's like she's singing. Even though my friends and family
laughingly say "good luck learning Norwegian" I say that : "first of all it's the Bokmal not
Norwegian, and secondly, I think it's a beautiful language so I will learn it, yes I will do it!" I
don't know why I defend this language as if it were my mother tongue but I do.
In life, I am a simple person who likes simple things like sharing moments with the children I
care for. For example, when I was in my gymnastic club I gave gymnastic classes to young girls aged between 7 and 12 years old. Every Saturday during 3 hours, I was in charge of this gym class and I loved teaching them things ! They were about fifteen little balls of energy whom I had to supervise. But it was a great time and I've learned to be calm and patient with them and thanks to this sport.
Furthermore, I have also been babysitting during the vacations or during weekends when I'm not out seeing my friends, running along the beach or cooking for my dad who loves my delicious savoury pies! Right now I'm looking after Maximilian, a little two-and-a-half-years-old boy whose mother is Mexican! The child is therefore bilingual Spanish and I find it exciting to learn international cultures.
I live in the country but I have always been used to living like in the city because my friends, my sports and my studies are there. Living in the countryside brings me the love of nature, animals and jogging at the beach or in the forest with my neighbor Suzanne! I love rock dancing, house music and traveling a lot! I like to create projects and organize events. For this summer's music festival, I would volunteer to follow the artists on stage for the IDUNN music house festival that a friend invented. I am an ambitious person and I know where I am going and why I am doing it like this trip which, I am sure, will bring me a lot for my future!
So yeah, I'm very excited to meet you and if you agree I will show you more about me and my cooking specialties from Brittany, my homeland…
Roxane.