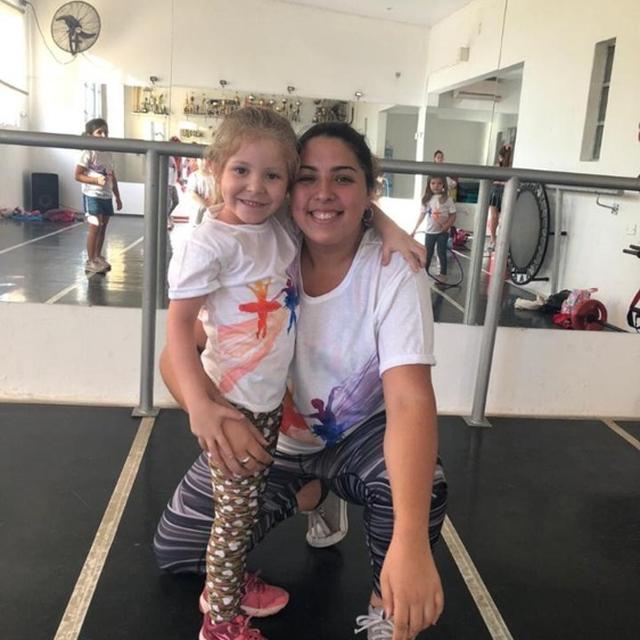 Dear future host family, My name is Lola, I'm 20 years old and I'm from Buenos Aires, Argentina.I study industrial engineering and I'm also a dancer of urban rhythms and since 2017 I have taught dance to girls between 3 and 6 years old. I always liked children, that's why I wanted to apply to be an aupair. I have 3 brothers, one of which is 3 years old and I often take care of him. This is how I gained experience with children and became so fond of them. I worked as well taking care of a 6-year-old boy, I help him with his virtual classes and play with him in the morning. I am currently taking care of a 6 month old baby since August of this year. Due to the pandemic I had to stop teaching dance and I still have not had the possibility to return to my students, but I would like to teach other children how to have fun through music and show them the magic of dancing.
I come from a very big family, as I said, I have 3 brothers, one 31, another 26 and the youngest is 3. My parents have been separated for a long time so I have lived in two houses since I was very young. My father is a businessman and my mother works in city government. Family is something so important to me, my weekends are based on family gatherings, barbecues, music and lots of fun. I do not want to lose that being in the USA, I would like to be part of the family, like an older sister and be able to create unforgettable memories.
I love having fun with children, being outdoors, dancing, swimming, taking long walks, painting and many more things that you will learn about me. Working with kids is full of magic, imagination and games, those are the things I really enjoy.
I am fully vaccinated since June 2021.
My native language is Spanish, I also learned English at school and went to an English institute for a few years. I am willing to learn Danish to be able to communicate better and learn a little more about your culture.
I would like you to host me so that I can get to know your culture, improve my English and learn danish, have a good relationship with the children and with your family, be able to have fun and have a nice year and maybe more, I would love to meet you and i am sure we will get along very well. Going to the USA would be an unbelievable experience for me. Not only being able to work and study abroad but also being able to live with another family, make new relationships and exchange cultures.
I hope that everything I wrote here shows you the type of person that I am and I hope I am the one you are looking for.
My best wishes,
Loli