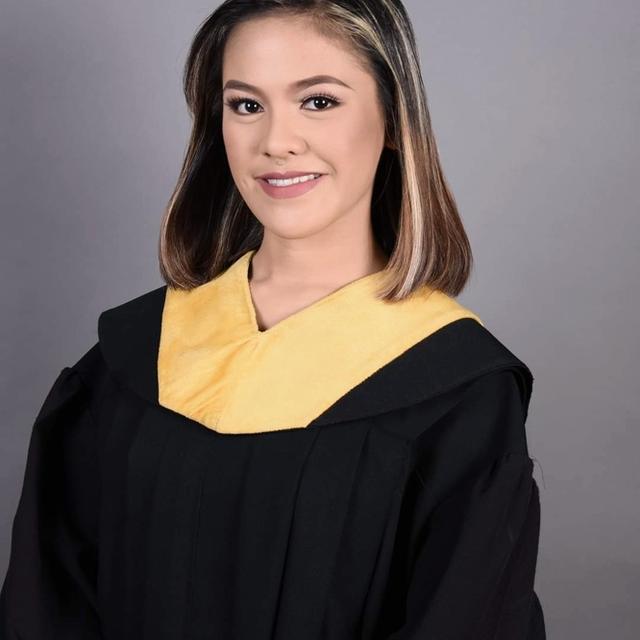 Hello! Thank you for taking the time to read my letter, I hope everyone in your family is safe.
My name is Fatima, 23 years old, Single with No child, currently residing in the Philippines. I am writing this letter to show you my interest to be an Au pair of your family. I have my documents ready, I can start as soon as possible.
I'm a Certified Caregiver with Child Care experience and also a First Aid and CPR Certified.
I am more than willing to assist you with household chores, baby sitting, cooking/preparing meals, and taking care of pets if there's any.
I am fully vaccinated (with booster)
I am non-smoker and non-alcoholic drinker
I am a pet lover
I speak good English, Tagalog, Ilocano and Pangasinense
I can ride bicycle
I am committed in ensuring comfort, happiness and safety of children while remaining in open communication with parents.
To tell you more about myself I have a good quality of being positive and I can make my surroundings happy with my sense of humor.
I am open minded and has willingness to learn new skills and knowledge. I am responsible and trust worthy
as a person I really value respect and kindness.
Child care Experience;
I'm so passionate in dealing with the kids as I have been experienced taking care of my nephews and nieces ever since they we're a baby,
I have a total of 9 adorable nephews and nieces Ages 13 to 2 years old. I used to take care of them especially if their parents are busy. I'm doing all the stuff that I should do for the kids like playing, shower, napping, feeding, help them with their daily activities and picking them up to school.
I have also worked as a helping hand for busy parents and their children for the past years, I have worked as occasional sitter to a 4-8 months old baby and children ages 5, 7, and 11, 9
I also took a short course in Caregiving, it was a 6 months of training that helps me enhance my knowledge and skills in Child care and Home management. I also I learned how to perform standard first aid and basic life support (CPR, RB, Heimlich maneuver) which is a very important knowledge in child care.
I am also an Active volunteer of Outreach Program for Children that conducts feeding mission, and fun educational activities for the children living in slum areas and streets.
I would love to be an Au Pair because I love children and I enjoy spending time with them and also for self-growth, I want to practice myself to be more independent and broaden my horizons by immersing myself in a different culture.
I really appreciate this opportunity to introduce myself and to apply as an au pair of your family.
Sincerely yours,
Fatima