Emergency measures due to Corona outbreaking situation (updated 22.05.2020)
Mar 17, 2020
IMPORTANT INFORMATION:
Due to the Coronavirus outbreaking situation and emergency measures in Norway, we would like to inform you about possible delays in the process as: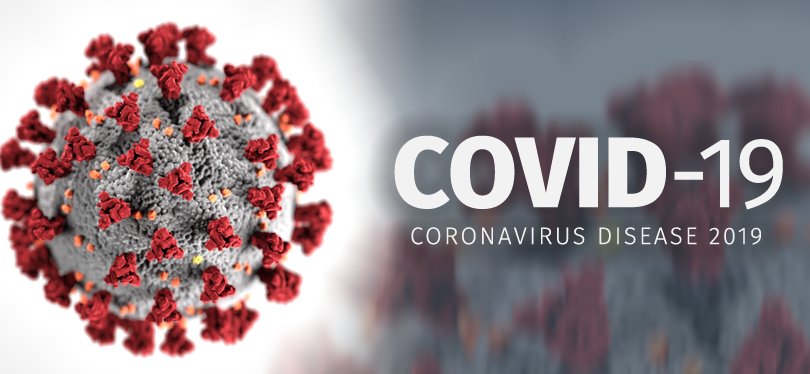 According to the latest information from UDI, the processing of the au pair visa applications will start today, on the 22nd of May. Since March 20, UDI has not granted au pair permits for applicants located outside Norway. The processing time has, therefore, increased dramatically (for some applicants the waiting time has been more than 6 months). From now on, the UDI will again start processing the applications, and we expect the waiting time to go down. The visa cases of the au pair candidates who applied in Europe will be reviewed first, so that they can come to Norway without having to return to their home country. The visa applications of the au pair applicants who submitted their papers outside Europe will be handled afterwards.

It is understandable that it may be difficult to plan the trip to Norway during the times of Covid-19 world pandemic. Therefore, UDI informed us that they will grant permits with the opportunity to enter Norway within the next 12 months from the date the visa was granted. This will make it possible for au pairs and host families to have enough time to properly plan their trip to Norway.

The Embassy of the Philippines in Oslo is temporary not working from the 16th of March 2020 until the 26th of March 2020 in order to stop the spread of COVID-19, the Philippines Embassy in Oslo will be accepting only emergency consular services by appointment https://www.philembassy.no/newsroom/covid-19-public-advisory-no-6-suspension-of-non-essential-consular-services-at-the-embassy. * (09.04.2020) The Embassy opens from April 20th. See https://www.philembassy.no/newsroom/covid-19-public-advisory-no-20-resumption-of-essential-consular-services-at-the-embassy

(*15.05.2020) The Philippines extends lockdown of Manila until May 31. According to the latest information, Metro Manila, Laguna province and Cebu city will be placed under "modified' enhanced community quarantine from May 16 until May 31. Follow the link below: https://www.cnnphilippines.com/news/2020/5/12/Metro-Manila-Laguna-Cebu-ECQ-COVID-19.html?fbclid=IwAR1NG91subbeJwQH81R0heMctacen-Uu0As_0nrFFOGSwCOblDx9oFN3niA This means that it will not be possible to pass CFO or apply for au pair-permit from Philippines before June 1.
(*21.04.202) Due to the Coronavirus pandemic, the visa application processing time for Au pair cases has gone up from 4 months to 6 months from the day the au pair hands in the documents to the police, an Embassy, consulate or a Visa application centre abroad. The waiting time may change. The changes will apply even to those applications which were submitted earlier. The information on the UDI website is updated once a month. The next update from UDI can be expected approximately on the 19th of May.

Until 14th of April it is not possible to leave the Philippines for the candidates who are ready to travel and have everything in order, as due to the emergency situation, the candidates cannot leave the country now and arrive in Norway - https://cnnphilippines.com/news/2020/3/12/COVID-19-Metro-Manila-restrictions-Philippines.html *(08.04.2020) The lock Philippines has extended lockdown to April 30th. (*15.05.2020) The Philippines extends lockdown until May 31.

Due to the outbreak of Coronavirus, the UDI or the police can expel foreigners without a residence permit in Norway. Foreigners who have been expelled shall leave Norway without undue delay. After March 15th it is not possible to visit Norway as a tourist: https://lovdata.no/dokument/LTI/forskrift/2020-03-15-293, https://www.udi.no/en/latest/new-regulation-on-expulsion-of-foreigners-without-a-residence-permit/

From 17th March, it is not possible to submit applications for visitor's visas at VFS Visa Application Centres or embassies. More information about the workflow of the Embassies can be found on their official websites, such as https://www.norway.no/no/denmark/ *(30.03.2020) The Norwegian Embassy in Denmark started their work from April 30th. If you are a resident of Norway and have a valid residence card, you will still be able to travel to Norway. You can read more about quarantine and isolation at helsenorge.no (external website).

All police stations are closed to the public from March 12th until March 26th due to the Coronavirus. Waiting time to get an appointment at the police can be long. There is no other way to get a residence card than through a police presence. Follow the police website (external website) for information on when they will be able to turn up. * (08.04.2020) The police offices are closed until April 17th. * (20.04.2020) Administrative services in the police are reopening. You can meet at your local police station for some selected immigration services.

Because it is now not possible to meet with the police to order a residence card, it will not have any consequences if you start working until you have met with the police. This requires that you have obtained an au pair-permit that gives you the right to work and that you have booked an hour with the police to order a residence card (either via the application portal or via phone).

If your residence permit has expired but you were not able to travel out of Norway, it will have no consequences for you as the situation is now. This means that you will not be expelled because of this, even though your stay lasts longer than your visa or your residency permit.
It will not have any consequences for you if you want to apply for a visitor's visa or residency permit again another time. You do not need to notify UDI or the police that you were not able to leave Norway before the permit expired. You have to try to book travel from Norway as soon as the situation will allow this.