Tourist in your own city (Oslo)
On 15 April 2018 you are invited to be tourist in Oslo for free.
Tourist in your own city (Oslo)
Everyone who lives in Oslo or nearby is more than welcome to visit an event "Tourist in your own city" hosted by The City of Oslo and VisitOSLO in collaboration with Oslo's museums, attractions and the public transport company Ruter.
You will have a great chance to visit attractions you walk past everyday, but have not taken the time to experience from the inside.
The purpose of this event is for the Osloites to get better acquainted with the city's museums, attractions as well as familiarizing yourselves with the Oslo Pass and the public transport system.
The event is free of charge. Starting 6th of April you can get a Tourist in your own city passes for free at Oslo Visitor Centre. Passes are also handed out on 15 April, both in the courtyard of the City Hall (from 9 am to 1 pm) and Oslo Visitor Center (from 9 am to 4 pm).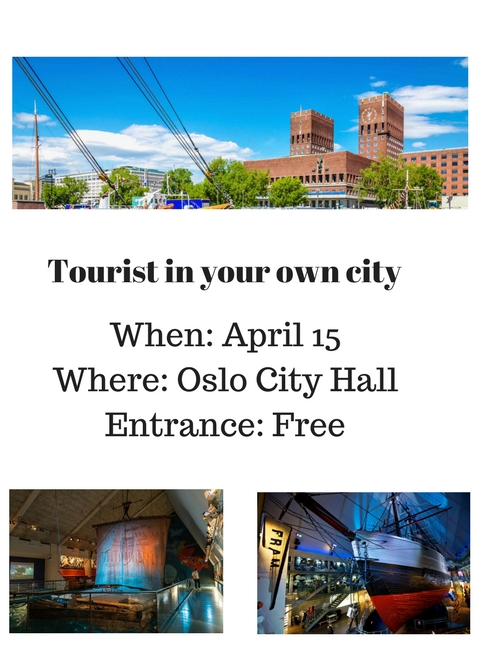 Follow this link to get more information abot the event https://www.visitoslo.com