Our competition "Colourful Europe"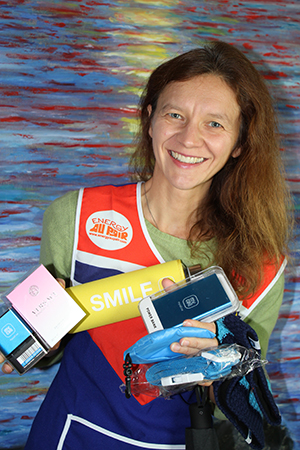 ENERGY AU PAIR are pleased to announce that the winner of our summer competition
"Colorful Europe" is Hening Atmaningtyas (Nin) from Indonesia.
Congratulations, Nin!
The story about her Au pair experience is an incredible display of au pair's life within a completely different culture. Despite some obvious cultural differences and difficulties, it was one of the best things she had ever experienced.
For her fascinating story about her Au pair experience in Europe, Nin will receive a variety of gifts from My Call and Energy Au Pair, such as unique glass bottle "SMILE" (Hadeland Glassverk), "Best friends" speaker (MUSIC ANGEL), power bank, perfumes "Bright Crystal" ("Versace"), umbrella and a knitted hat to be ready for Scandinavian weather.
CONGRATULATIONS!
GRATULERER!
TILLYKKE!
SELAMAT!
---
Thanks to everyone who participated in our competition!